Financial Management Services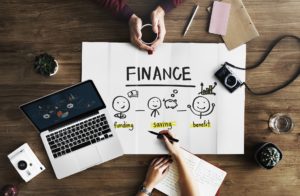 Here at Bgesh, Incorporated, we understand the importance of balancing the budget. We specialize in managing the finances so as to achieve fiscal accountability for business and government agencies alike.
Accuracy and compliance is vital, especially when it affects the livelihoods of those who work for us. Our organization, policy management strategies, and attention to detail ensure that all the financial "cogs" are in place and working like a well-oiled machine, and in accordance with federal, state, and local regulations.
Our intent is to help our customers direct operations more effectively as well as coordinate functions of their business to improve operational efficiencies, improve return on assets, and ultimately realize increased net income. In today's environment, organizations are continuously introducing changes in response to internal and external factors. Some of the changes hit directly at processes, others on technologies, and others on the culture of the organization.
Regardless of the factor, change impacts how everyone does their jobs and it can even change the face of the organization as a whole. We support our customers by guiding them through periods of change, help them fine-tune their operations for optimal performance, achieve business objectives and transform value to become adaptable organizations that are ready for change.
Bgesh's customers rely on us to help them though critical periods and retain us during times of calm because of our ability to offer insights on how to change during times of calm. Our core solutions are customized to our customer's specific needs.
Whether you are a federal contractor needing assistance with your DCAA compliance requirements or are a small business needing bookkeeping support or a federal agency requiring assistance with analysis and more, Bgesh can help.
---
vCFO Services
Managed Bookkeeping & Controller Services
Accounting Infrastructure Set-up & Assessment
Assess appropriateness of current software tools & needs
Provide creative solutions and identify opportunities for more efficient processing
Work with existing accounting services provider & your team to transfer appropriate financial records
Set-up & migrate to cloud-based accounting/financial management system
Develop DCAA compliant (if applicable) Chart of Accounts & monthly financial reporting package
Set-up of cloud-based payroll and bill pay solutions
Assist with establishment of accounting and reporting policies & procedures
High-level & Other Services
Application of new accounting principles & regulations
Cash management, financial forecasts & projections
Development of budgets and projections in collaboration with your team
Assist with indirect cost submissions (if applicable)
Custom reporting for funding sources (Donors, Grants, Private Equity & Venture Capital Investors, Owners/Shareholders)
Board and finance committee meeting preparation and presentations
Planning and preparation of certain tax filings
Preparation and drafting of annual financial statements
Assistance with audit preparation
Assist with pre-propsal DCAA compliance questionnaires
Bookkeeping Services
Electronic processing of accounts payable and cash disbursements
Tracking accounts receivable, and pledges (as applicable to nonprofits)
Electronic processing of receipts
Optimizing collections of receivables
Recording of electronic payroll
Journal entry recording
General ledger account reconciliations & maintenance of subsidiary records
Robust monthly closing procedures
Provide monthly financial statements
Training and communication with your internal team on procedures for receipt submission & expense account reimbursements
Restricted funds tracking & reporting (as applicable to nonprofits)
Federal grant tracking (as applicable to nonprofits)
Interim-Controller Services
Outsource your Bookkeeping Needs
---