Innovative Consulting Services
Management Consulting

Financial Management

Operations Transformation

Industry Pivots

Enterprise IT Infrastructure Consulting

Time and Motion Studies

Strategic Planning

Project-based Assistance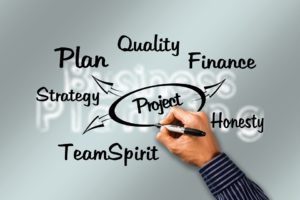 Bgesh provides a variety of Consulting Services to help companies improve performance through the analysis of existing organizational problems and developing plans to correct deficiencies. Our intent is to help our customers direct operations more effectively as well as coordinate functions of their business to improve operational efficiencies, improve return on assets, and ultimately realize increased net income. In today's environment, organizations are continuously introducing changes in response to internal and external factors. Some of the changes hit directly at processes, others on technologies, and others on the culture of the organization.
Regardless of the factor, change impacts how everyone does their jobs and it can even change the face of the organization as a whole. Bgesh supports its customers through guiding them through periods of change, help them fine-tune their operations for optimal performance, achieve business objectives and transform value to become adaptable organizations that are ready for change.
Bgesh's customers rely on us to help them though critical periods and retain us during times of calm because of our ability to offer insights on how to change during times of calm. Our core solutions are customized to our customer's specific needs.
---